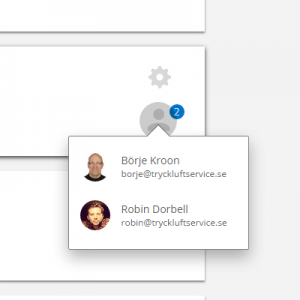 For service technicians by service technicians
Serviceprotocol.com is created by a bunch of service technicians, who under a long time have molded a system that not only works great, but is also easy to understand and use.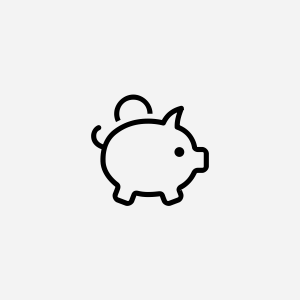 Cost efficient
Ease of administration through automation.   Increase amount of invoiced time with a better overview.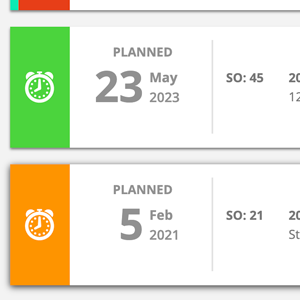 Advanced service calculations
Serviceprotocol.com automatically calculates when it's time for service by carefully keeping track of the machines current and previous run times, so that you never forget to perform maintenance.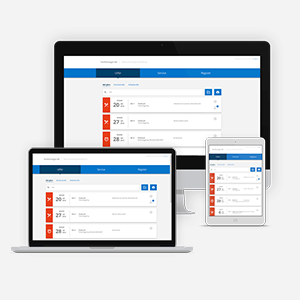 Simple and flexible
By being a web-based system, Serviceprotocol is easy to access from wherever you are and can be used on the device you prefer, be it mobile, tablet, laptop or stationary.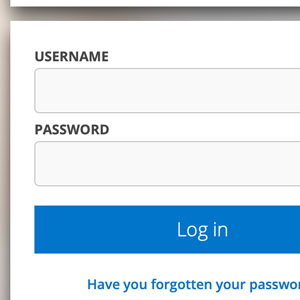 No installations
Forget installations, updates and backups, we'll do it all for you. The data is stored securely on our servers and updates are performed automatically.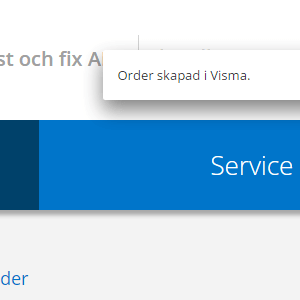 Integration
From registers to invoicing, Serviceprotocol.com is integrated all the way. Upload your registers and get invoices sent directly to your accounting program.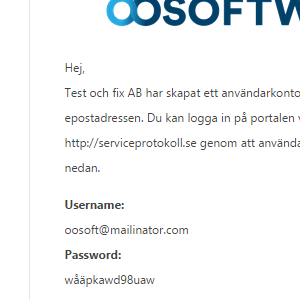 Invite your customers
Create better relations with your customers by inviting them to create error reports, view selected information about their objects, work orders, service orders and to update their contact information.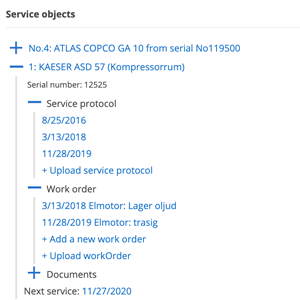 Traceability
By gathering and working with your information on the same platform you can easily trace what you have done, what you need to do and what's planned ahead.