Most people have an idea of what a service protocol is. In our service system, the protocol is used to check off points that must have been performed during service. The service protocol is also an invoicing basis, including which parts were used and how long it took to perform the service.
Remarks on the service protocol can be made quickly and easily create work orders. Alternatively, the remark is left as a comment to the next service.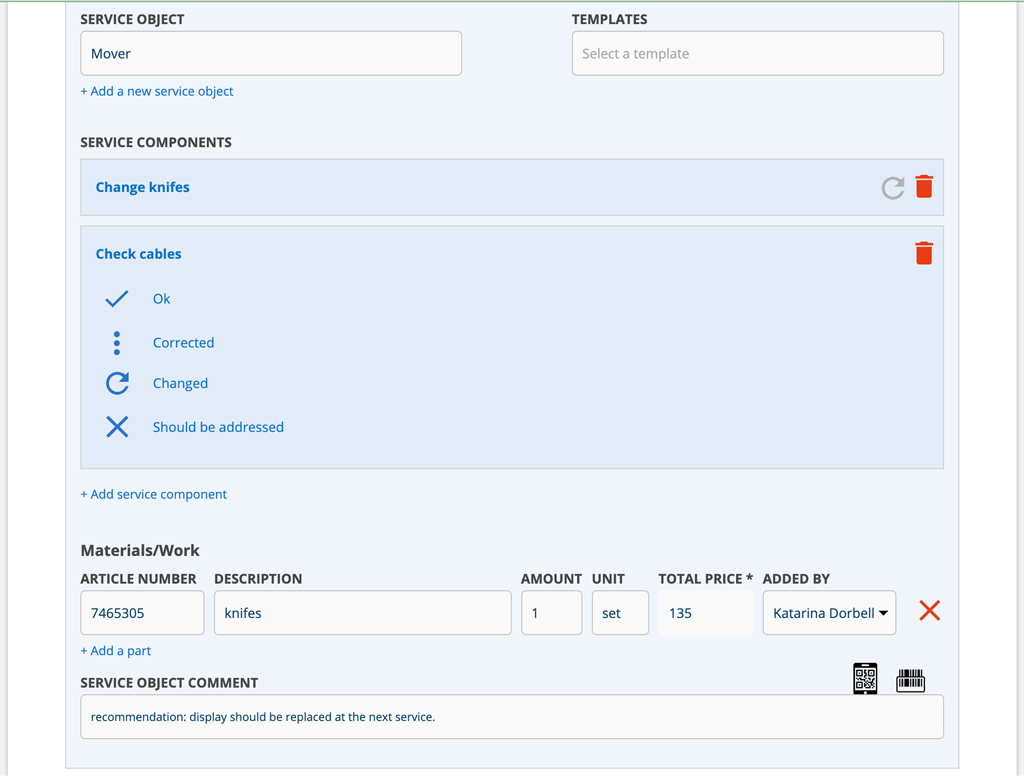 The service protocol is easily sent via e-mail directly to the customer in the field. The customer can also be invited into the system and thereby keep track of what has been done.